Lincoln Center for Applied Ethics
The Lincoln Center for Applied Ethics (LCAE) advances teaching, research and community engagement efforts that explore how best to live together as a human community, so that we all may achieve purposeful, productive and prosperous lives.
Imagine a world where technology is keyed to human flourishing, where innovation takes stock of what might be lost and not only what might be gained, and where the simple beauty of connection, touch, and intimacy aren't sacrificed in favor of growth and endless optimization. Imagine a world of ethical innovation.
We are animated by the profound ways digital technologies are changing us.
We are grounded by the belief that not all change is innovation, not all innovation progress.
We are inspired by the conviction that while no one knows what comes next, there is enough shared wisdom, know-how, and goodwill to get started.
Our Guiding Principles
To best explain the work of LCAE, we share our four guiding principles. Through co-creative collaboration facilitated by Design Thinking Consultant Dr. Tamara Christensen of Idea Farm, our team created these guiding principles to focus our work while keeping ourselves accountable for our intended goals.
Walk our talk
Innovate ethically through an embodied and embedded practice that leverages insights from the humanities.
Ground the work
Concretize the vision and cultivate shared expectations.
Lead with trust and respect
Prize honesty, integrity, empathy, and difference and empower diverse perspectives.
Perceive and persist
Take chances, acknowledge and leverage failure while celebrating successes.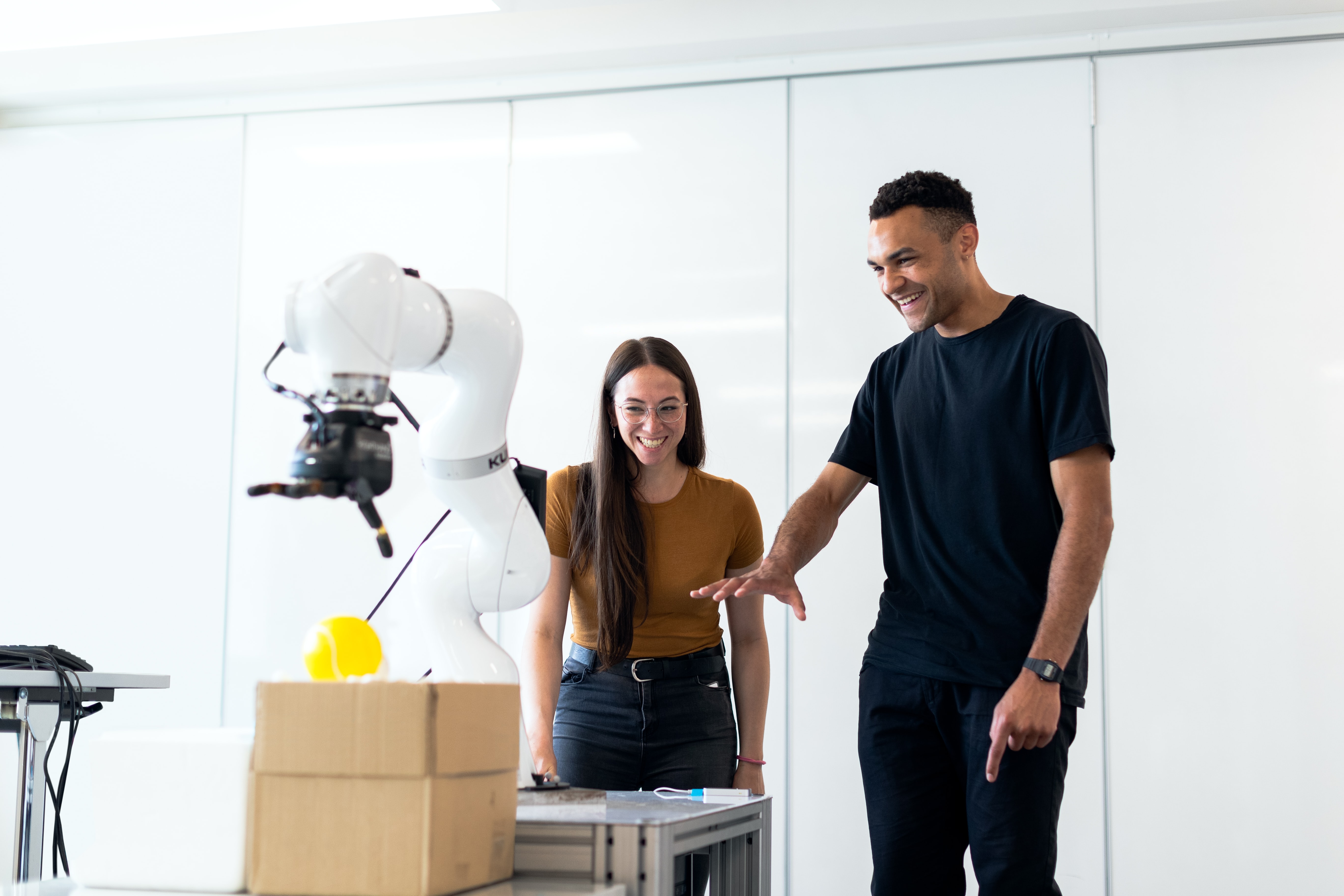 "Centering on this question of 'who gets included' in both how we imagine human intelligences but also how we make decisions on what these technological innovations are supposed to be for should always be at the forefront of the conversation."
Sareeta Amrute
University of Washington Professor of Anthropology, Director of Research at Data Society
The Future of Humane Technology Symposium, Washington D.C.
"To understand and guide humane technologies, we must understand the human."
Craig Calhoun
University Professor, ASU School for the Future of Innovation
The Future of Humane Technology Symposium, Washington D.C.
"Humane tech are those that honor and accommodate the widest range of human variation. That means designing and building a world shaped to fit human bodies, rather than attempting to shape human bodies to fit the extent world."
Rosemarie Garland-Thomson
Emory University Professor of English and Bioethics, Co-Director of the Disability Studies Initiative
The Future of Humane Technology Symposium, Washington D.C.
Previous
Next